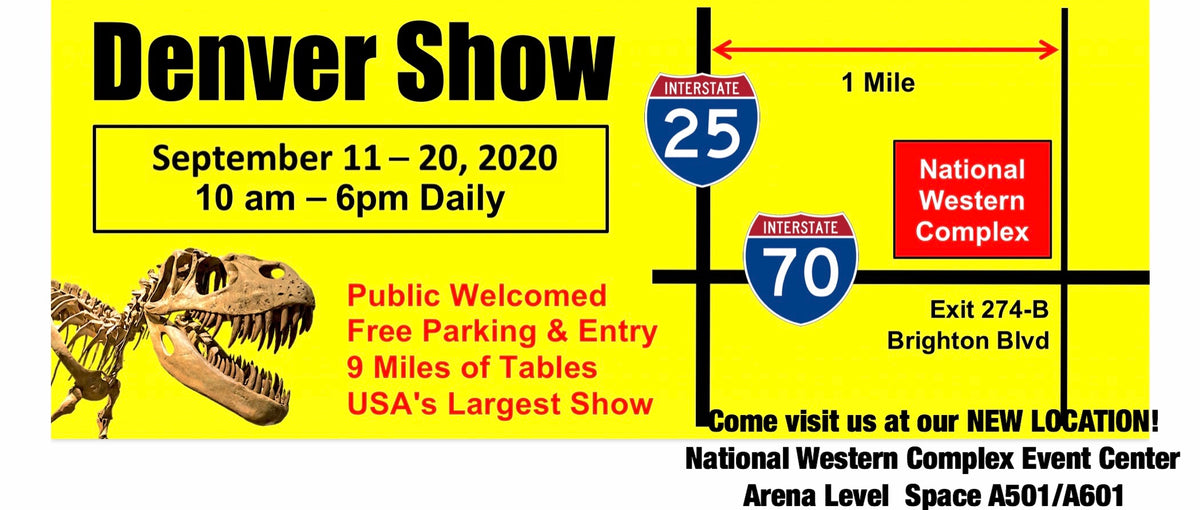 Mask up and come see us at the renowned Denver National Western Complex Mineral Show Sept 11th - 20th!  We have moved to the Events Center arena floor space A501/601.  Special quidelines will be in place to ensure safety for all including frequent disinfection of the center, gallons of hand sanitizer and spacious aisles.  Free parking and entry for all. 


If you are unable to attend we would be delighted to work with you thru phone, email of text sending photos at your request.  Wholesale pricing will apply and we will discount shipping as much as possible.  


Looking forward to hearing from you or hopefully seeing you at the show!   


Be safe and be well, 
The Rockology Gang