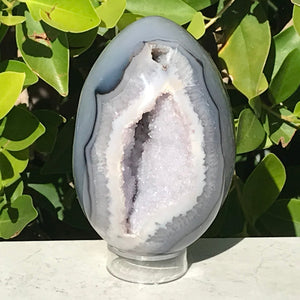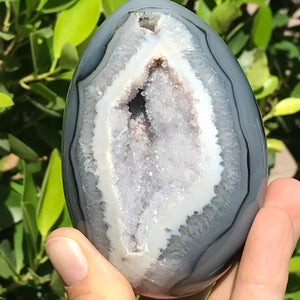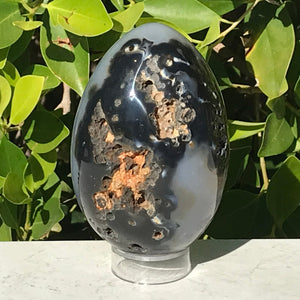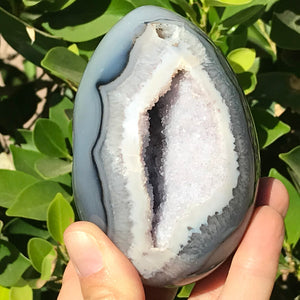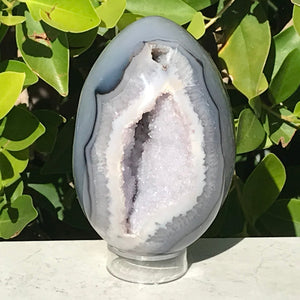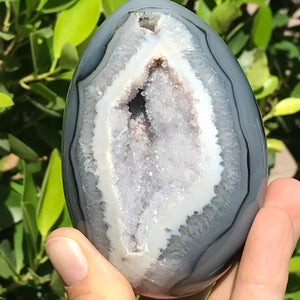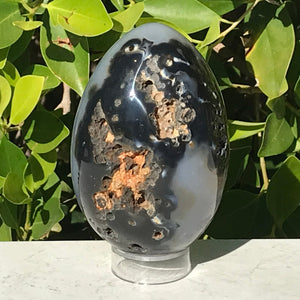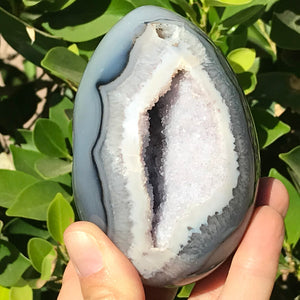 On Sale
Black and Blue Banded Agate Egg.
Polished black and blue banded Brazilian Agate Egg.  The geode cavity is lined with  glistening Quartz crystals over bright white Agate.  Stand included. Agates are a colored form of chalcedony. Agates boost analytical skills and ones ability to focus.
3.5" x 2.25" x 2.25"