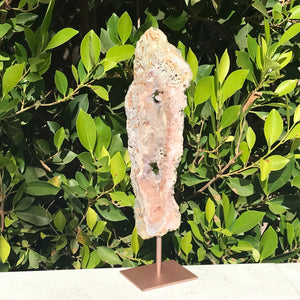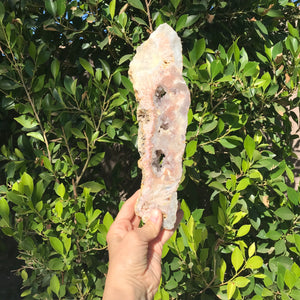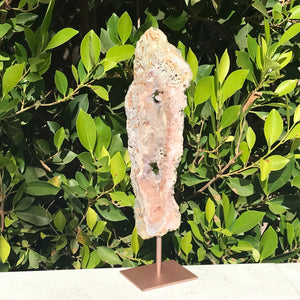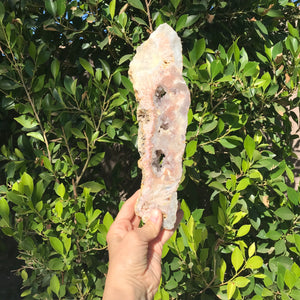 On Sale
Tall Standing Rose Jasper Slab
Brazilian Rose Jasper Slab.  Soft hues of lavender and rose house three geode cavities. These cavities are lined with sparkling microcrystalline Quartz crystals. Natural skin.  Included pedestal stand is removable.  Rose Jasper is also known as Rose Amethyst in Brazil. Custom live edge Arizona Juniper stand included.
12.25" x 3.25" x 2.5" Including stand.
 10.25" x 3" x 1" Jasper only.