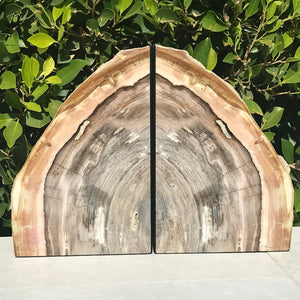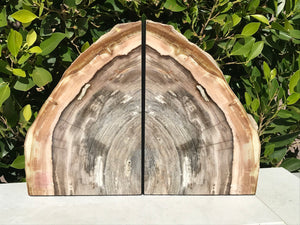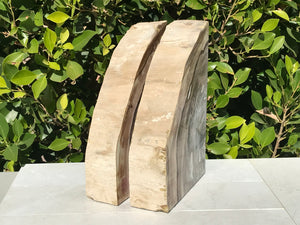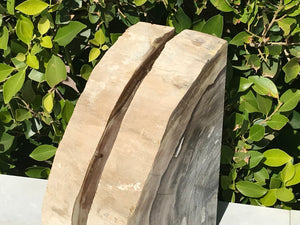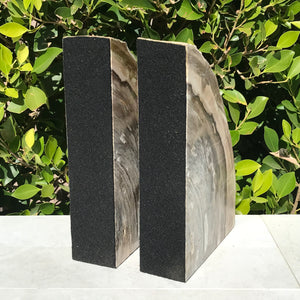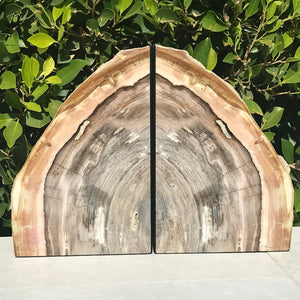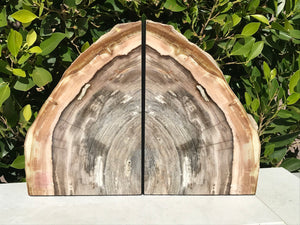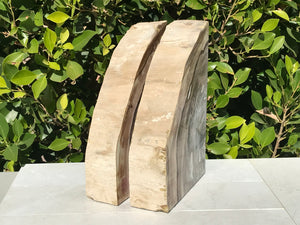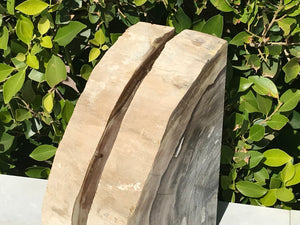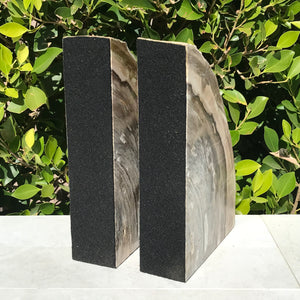 On Sale
Petrified Elm Wood Bookends
Originating in Saddle Mountain, Washington these mega sized bookends are spectacular.  You are able to count the grey tree ring interior surrounded by a natural bark of tan, brown and cream. Perfect for today's popular grey, beige and rustic decor.  Polished face.  Natural back. Felt inner edge and bottom.
10" x 13.5" x 2.5" 18 lbs
Dimensions are for the pair.